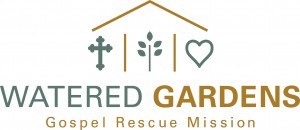 Many poverty fighting leaders passionate for social justice have begun to shy away from the word "charity." Unfortunately, for many, the definition of this biblical virtue has been reduced to a superficial approach more often harmful than helpful. Reframing charity juxtaposed to compassion and justice is vital for both renewed discussion within the Church and a renewed commitment to shift from poverty relief to resolution.
James Whitford, Founder & Executive Director, Watered Gardens, Joplin, MO.
James Whitford and his wife, Marsha co-founded Watered Gardens Gospel Rescue Mission in 2000, now a 50 bed mission working with the homeless and poor, meeting about 20,000 needs every year. He also directs the True Charity Initiative, calling communities to effective charity and freedom from welfare through connecting non-profits, educating community and advocating improved public policy.
"We exist to serve the Church in its mission to help the poor. Our core components include an Outreach Center through which the local Church meets more than 20,000 basic needs annually, a Worth-Shop in which 2/3 of those needs are earned through small enterprises, a long term residency program, Forge, in which men commit to a year of work readiness and character development and Neighbor Connect, a program that databases labor for the purpose of connecting one neighbor's need to another neighbor's skill. We also operate the True Charity Initiative, an educational and collaborative endeavor to help churches and missions shift toward effective charity and freedom from welfare."