Join Us for SATtalks Oct 24-26, 2018
Kansas City
Cheryl Cuthbertson – International Director of Sustainable Practices
 for C

hildren of the Nations | Silverdale, WA

TITLE:  
Chery Cuthbertson oversees COTN's sustainable development programs in Africa and the Caribbean. This includes designing and facilitating the implementation of sustainable global practices and interventions with indigenous leaders in water, agriculture, sanitation, renewable energy, technology, and microfinance.
She has a work history that includes more than 25 years of Fortune 500 experience in management, strategic alliances, marketing, and business development. Although most of her career has been in the private sector, she also has more than 20 years serving Christ in sustainable community development, urban ministry, and global missions.
As an organization Children of the Nations works with a large population of destitute children, including orphans.  They are committed to finding new ways to serve this population so that each child gains the tools, opportunities and networks they need to not simply survive but thrive.  Click here to learn more about Children of the Nations International.
Rick Rusaw – Lead Pastor of LifeBridge Church | Longmont, CO
TITLE:  From Doing Good Things to Solving Real Problems
Rick Rusaw has served as the Lead Pastor at LifeBridge Christian Church in Longmont, Colorado for over 25 years. He is the co-founder of Externally Focused network and the co-author of three books: Externally Focused Church, Externally Focused Life, and Externally Focused Quest.
He became the senior pastor at LifeBridge in 1991, five weeks before it celebrated its 100th anniversary. Change in the church began when Rusaw asked the question, "If our church disappeared, would anyone care?"  That question set the direction for the past 25 years and has led them the church to get involved in schools, businesses and service agencies with the goal to become the best church for the community.
"Life is more than weekends," Rusaw said. "It's been a 25-year journey for us. We provide half of foster care families in the community, 85 percent of mentors for at-risk kids, resources for single moms and many other substantive ways to be engaged in what's going on in the community."  Click here to learn more about LifeBridge Church.
Michael Saccocio – Executive Director at City Mission | Schenectady, NY
TITLE:  
Michael Saccocio is executive director and CEO of City Mission in Schenectady, New York.  In addition to this role he has taken the lead in establishing an on-going, multi-sector initiative called Schenectady Bridges to help promote the "Bridges out of Poverty" framework as a citywide movement, linking social, business, education, healthcare, and faith-based sectors.
Through this program more than 2,000 people have been trained in Bridges constructs which help volunteers view the world through the lens of those who come from under-resourced backgrounds.  That kind of understanding is foundational for anyone who genuinely wants to be helpful to the poor.
"We've always been focused on a need to see transformed lives, and from those transformed lives we can work toward a transformed community. We've come to understand that the only way to make the transformed community sustainable is that the folks themselves have to be the leaders of it."   Click here to learn more about City Mission of Schenectady
Justin Beene – Founder/Director, Grand Rapids Center for Community Transformation | Grand Rapids, MI
TITLE:  
Dr. Justin Beene is the director/founder of the Grand Rapids Center for Community Transformation (GRCCT), Grand Rapids, Mich., a collective of non-profit and for-profit entities with a mutual interest in alleviating poverty. Together these partners are working to see flourishing in the city for all.
One of their joint efforts is the "Building Bridges Professional Services;" a social enterprise that Dr. Beene started in 2006 and now generates $ 1 Million annually, maintains over 500 properties, provides significantly reduced rates to low income seniors, and has planted over 1000 trees while employing 25 hard to hire individuals from the community. Grand Rapids Center for Community Transformation also birthed "Rising Grinds Cafe," a community-driven restaurant that utilizes a quadruple bottom line approach; focusing on people, planet, purpose and profit. Each year the Center issues a community impact report focusing on all areas.
Finally, the Center houses all of Bethany Christian Services Youth Programs, which comprises a robust university evaluation of all the employment training, mentorship, education and case management services, including the nationally recognized "Youth Build program," which is a high school/GED  completion and vocational training school for the construction trades. The Center also played the key role in developing Michigan's first mixed-income housing development that has previously homeless youth co-located with market rate units.    Click here to learn more about the Grand Rapids Center for Community Transformation.
James Whitford – Co-Founder and Executive Director Of Watered Gardens Ministries | Joplin, MO
TITLE: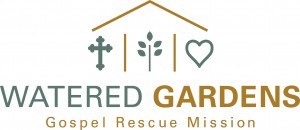 James and his wife, Marsha co-founded Watered Gardens Gospel Rescue Mission in 2000, now a 50 bed mission working with the homeless and poor, meeting about 20,000 needs every year. He also directs the True Charity Initiative, calling communities to effective charity and freedom from welfare through connecting non-profits, educating community and advocating improved public policy.
Watered Gardens exist to serve the Church in its mission to help the poor. Our core components include an Outreach Center through which the local Church meets more than 20,000 basic needs annually, a Worth-Shop in which 2/3 of those needs are earned through small enterprises, a long term residency program, Forge, in which men commit to a year of work readiness and character development and Neighbor Connect, a program that databases labor for the purpose of connecting one neighbor's need to another neighbor's skill. We also operate the True Charity Initiative, an educational and collaborative endeavor to help churches and missions shift toward effective charity and freedom from welfare.  Click here to learn more about Watered Gardens Gospel Rescue Mission.
Wanjiru Gitau – Visiting Scholar, Center for Religion and Civic Culture/ University of Southern California | Los Angeles, CA
TITLE:  
Wanjiru M. Gitau (PhD, Africa International University) is a research fellow at the Center for Religion and Civic Culture (CRCC) at the University of Southern California (USC), pursuing a multi-year global research project commissioned by the John Templeton World Charity Foundation on contemporary religion. She is a Kenyan educated in Nairobi, Edinburgh, and the United States, with extensive global experience, including research projects from Korea to Kentucky. She formerly served on the staffs of Nairobi Chapel and Mavuno Church.
The CRCC houses a team of scholars pioneering research on matters of religion and civic engagement. The center studies, documents and helps communities understand the changes that shape religious cultures in America and across the globe. Through its dynamic research output in books, journals and popular media and community engagement, the center is a significant mover in conversations shaping how people think, and respond to religious changes in our times. "I consider it a great honor to become a part of this dynamic research community. It is a great match for my passion to document contemporary transformations in world Christianity and help leaders and their communities respond in ways that lead to greater flourishing of humanity," says Dr Gitau.  Click here to learn more about the The Center for Religion and Civic Culture.
Oye Waddell – Founder and Executive Director of Hustle PHX | Phoenix, AZ
TITLE:  
Some of the best natural entrepreneurs in the United States are in underserved urban communities. They are called hustlers – visionary risk-takers who seize the opportunity to move product and turn a profit. They have the God-given skills, attributes, and talents of an entrepreneur, but they lack key resources needed to create sustainable businesses that benefit the broader community. At Hustle PHX, we want to let the hustlers hustle – for the common good.
Oye Waddell is the Executive Director of Hustle PHX. Waddell grew up in inner city Los Angeles and has a long track record in urban education and entrepreneurship. He attended the University of Washington on a full athletic scholarship to play football. He later earned a Master of Public Administration from the University of Southern California, and a Master of Education from Arizona State University. He is the founder of Gameplan International and serves as a pastor at New City Church in downtown Phoenix.  Click here to learn more about Hustle PHX.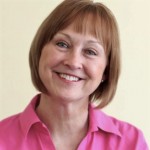 Nancy Mitchell – Executive Director of Caring for Kids Network | Kansas City, MO
TITLE:  
Nancy Mitchell is the Executive Director for Caring for Kids which was born out of the Citywide Prayer Movement of Kansas City. She was part of the original design team for the organization and previously served as Director of Operations.
Caring for Kids sought to bridge the gap between schools and churches to create lasting, meaningful partnerships built upon the simple but powerful question, "How may we help you?"  By becoming a catalyst for collaboration and serving as a true "backbone organization" they have been able to build trust with schools, churches and business all wanting to serve the children in their communities.  They have mobilized, trained and deployed over 200 churches, 80 businesses and 70 civic organizations into more than 200 schools across 8 school districts in the Kansas City region.  Those partnerships have, on their own, invested more than $600,000 into projects and initiatives for those schools over the past 5 years.  Click here to learn more about Caring for Kids.
Dr. Randy White – Center for Community Transformation/Fresno Pacific Univ. | Fresno, CA
TITLE:  
Randy has been an urban activist and practitioner for more than 25 years.  He was the founder of Fresno Institute for Urban Leadership and many other urban training formats in Fresno. Globally he led doctoral programs of Bakke Graduate University helping leaders from 39 countries imagine and implement new forms of community transformation. In 2012 he founded the Center for Community Transformation at FPU. He is the author of many books and articles on urban ministry, the latest of which is Out of Nazareth: Christ-Centered Community Transformation in Unlikely Places (Urban Loft, 2017).
The Center for Community Transformation utilizes the business and social assets of the faith community to address the deepest economic, physical and spiritual challenges of the community. They do that by enhancing the capacities of faith organizations to start social enterprises, equip members and neighbors for financial stability, provide new skills sets for people with barriers to employment, and train congregations for community engagement.   Click here to learn more about The Center for Community Transformation.
Jonathan Bell – Dir. of Partner Church Program at Church of the Resurrection
TITLE:  
Jonathan Bell has spent the last 25 years leading churches beyond themselves. He joined the Church of the Resurrection staff in 2001, as Director of Mission Ministries, and orchestrated the church's transition from Missions 1.0 to 2.0, before becoming lead architect for Resurrection's 3.0 structures and strategies. Jonathan currently oversees the church's national network of partner churches, as well as the church's collaborative relationship with Saint Paul School of Theology.
He is co-creator of the Missions 3.0 Framework and Strategy and part of the leadership team for the Missions 3.0 Peer Learning Communities.  For a good understanding of Jonathan's contribution to the ongoing work of Missions 3.0 see his SATtalk video Practices for Missions 3.0.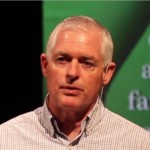 Tom Bassford – Founder and President of Significant Matters | Olathe, KS
TITLE:  
Tom Bassford is the founder and President of Significant Matters, a nonprofit organization working with churches and other faith-based groups to tackle complex societal issues in sustainable ways.   Before founding Significant Matters, he pastored for over 30 years and has been involved in the work of church missions both locally and internationally for over 40 years.
In 2014, under his leadership, Significant Matters lunched SATtalks, a TED talk type of gathering and video website to explore and demonstrate ways to create sustainable transformation through church missions.  They also launched the Missions 3.0 Network and Peer Learning Communities for churches wanting to move their mission work beyond "helping that hurts." Click here to learn more about Missions 3.0 and our Peer Learning Communities.