A Conference for the Whole Missions Team | Wednesday, October 24
Take advantage of the workshops on the front-end of SATtalks this year.  It's a way to go deeper and take in some training resources that you might want to bringing to your church/community.  There's something in the Pre-Conference for the business person, the pastor and the missions director.  We hope you will bring your whole team!  Sign-up when you REGISTER HERE
Bridges Out of Poverty| Alexis Coleman, Davidson United Methodist Church & Michael Saccocio, Schenactady Rescue Mission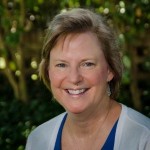 EXCELLENT VOLUNTEER TRAINING TOOL FOR CHURCH or COMMUNITY –Bridges Out of Poverty is an all-day workshop to help volunteers better understand poverty through the lens of economic class and provides concrete tools and strategies to help alleviate poverty.

Bridges Out of Poverty is a unique framework that opens a window onto the profound impact living in poverty has on people and families. This workshop will deepen a volunteers understanding of what it is like to live in poverty and the culture that surrounds it.  A deeper understanding of these challenges (and strengths) will help your church and community better serve the people you work with, improve outcomes and increase the likelihood of helping them move from welfare to work.
Learn more about Bridges Out of Poverty
About the Trainers:  Rev. Alexis Coleman has served as the Pastor of Missions at Davidson UMC since 2015.  She is a certified trainer in Bridges Out of Poverty,  and teaches Bridges in the congregation and community several times a year.  She also works with families from our community who are currently living in instability or poverty as they transition to stability.  Her passion is helping families break the cycle of poverty through empowerment and positive mentoring relationships.
Michael Saccocio is executive director and CEO of City Mission in Schenectady, New York.  In addition to this role he has taken the lead in establishing an on-going, multi-sector initiative called Schenectady Bridges to help promote the "Bridges out of Poverty" framework as a citywide movement, linking social, business, education, healthcare, and faith-based sectors.
Missions 3.0 Workshop | Jonathan Bell, Church of the Resurrection
EXCELLENT STRATEGIC THINKING WORKSHOP FOR CHURCHES WITHIN A COMMUNITY / REGION – Churches and individuals are asking, "How do we move beyond helping that hurts?"  It is in response to that question that we have been working with churches to chart a new course for missions.  We call it Missions 3.0 because it is an "upgrade" to what churches have historically done.  It builds on the reality that the church is already the largest mobilizer of charitable dollars and volunteer service in the world and that serving the poor is deeply embedded in its ethos.  But it also admits that simply raising and deploying more people and money into traditional volunteer service is not the answer to lasting, sustainable solutions.  What is needed is a type of community development that can lift whole communities, not just individuals, out of poverty and into a more just, dignified and self-sustaining way of life.
This workshop covers the general framework and foundational practices it takes to build new structures and strategies for sustainable solutions.
Learn more about Missions 3.0
About the Trainer: Jonathan Bell has spent the last 25 years leading churches beyond themselves. He joined the Church of the Resurrection staff in 2001, as Director of Mission Ministries, and orchestrated the church's transition from Missions 1.0 to 2.0, before becoming lead architect for Resurrection's 3.0 structures and strategies. He is co-creator of the Missions 3.0 Framework and Strategy and part of the leadership team for the Missions 3.0 Peer Learning Communities.
The Business-Minded & Missions | Dave Geenens, Firedoor Solutions 
This is a roundtable discussion for business-minded people trying to figure out how to work with their church's mission around sustainable solutions.
The absence of adequate structures and strategies for sustainable and transformational solutions (Missions 3.0) cause many business-minded people to simply check-out when it comes to the missions' work of their own church. As a result, they go elsewhere with their gifts, networks and resources and the church loses their efforts and abilities.
In short, traditional missions simply won't deliver lasting improvements, on their own nor will it keep those most capable of helping the church come up with sustainable solutions on board. The structures and strategies of Missions 3.0 and our Peer Learning Communities can help bridge the gap between the business-minded and church missions and chart a new course toward sustainable solutions.
Learn more about Peer Learning Communities
About the Trainer:  Dave Geenens is the President and CFO of Fire Door Solutions, Associate Professor in the School of Business at Benedictine College, a board member with Significant Matters and a trainer in our Peer Learning Communities.  He brings a passion for the role that business and virtue bring to the work of sustainable solutions.  He also brings an understanding for how the church can better utilize the marketplace person who wants to serve their church but finds the pace and processes of the church almost impossible to work with.
The Senior Pastor & Missions | Rick Rusaw, Lifebridge Church & Tom Bassford, Significant Matters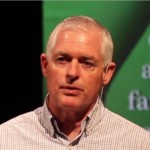 This is a roundtable discussion specifically for Senior Pastors focusing on both the challenges and opportunities that come with moving your church beyond helping that hurts.  How do we move from just doing good things to solving real problems?  How should we reframe expectations for the congregation, champion collaboration, tackle outcomes and cultivate innovation in order to make lasting change?
It's also a discussion about how to make room for the business-minded people of your church to genuinely answer these questions and lead the efforts that come from this kind of thinking.  Churches willing to create this kind of space within their mission work will find more and more business people willing to invest not just their money but their time and talent as well. Likewise, they will begin to discover a whole generation of millennials, already predisposed to the idea that sustainable solutions and church missions go together.
About the Trainers:  Rick Rusaw has served as the Lead Pastor at LifeBridge Christian Church in Longmont, Colorado for over 25 years. He is the co-founder of Externally Focused network and the co-author of three books: Externally Focused Church, Externally Focused Life, and Externally Focused Quest.
Tom Bassford is the founder and President of Significant Matters, a nonprofit organization working with churches and other faith-based groups to tackle complex societal issues in sustainable ways.   Before founding Significant Matters, he pastored for over 30 years and has been involved in the work of church missions both locally and internationally for over 40 years.  He's also the creator of SATtalks and co-creator of Missions 3.0.